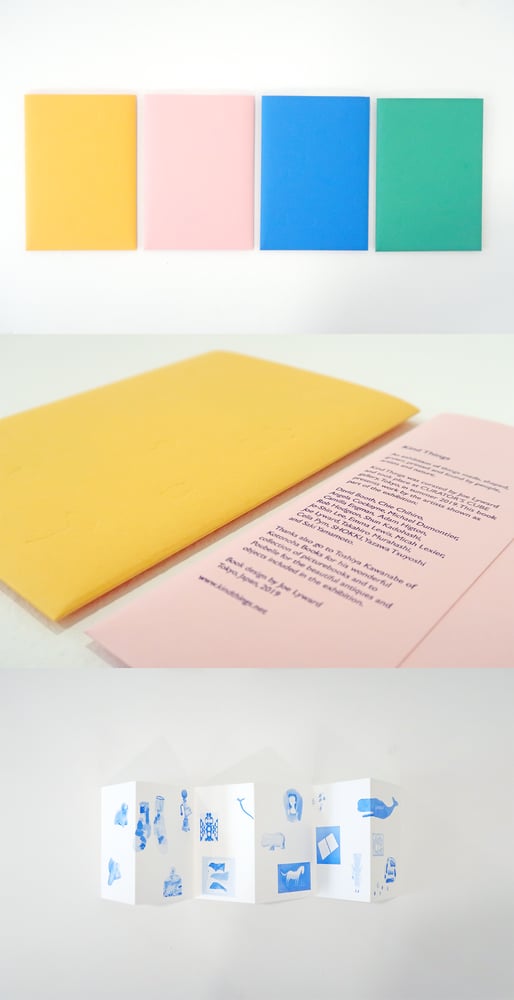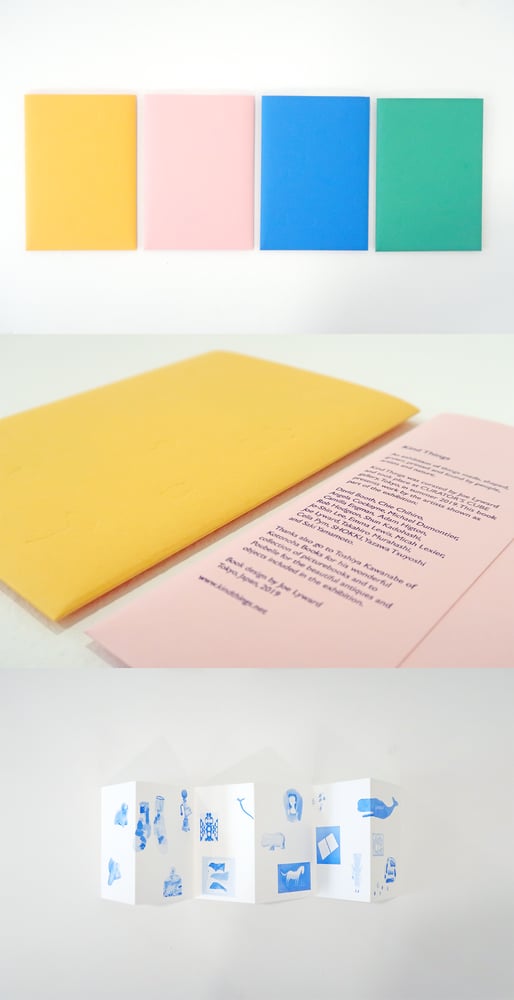 Kind Things
£15.00
This book shows work by artists featured in the Kind Things exhibition held in Tokyo summer 2019. Includes work by David Booth, Chie Chihiro, Angela Cockayne, Micheal Dumontier, Camilla Engman, Adam Higton, Rob Hodgson, Shun Kadohashi, Jo-Shin Lee, Emma Lewis, Micah Lexier, Joe Lyward, Takahiro Murahashi, Celia Pym, SHOKKI, Tsuyoshi Yazawa and Saki Yamamoto.
Risograph printed accordion interior within a custom made letter-pressed envelope.
Made in Japan.
Worldwide shipping included.